spiritual JEWELRY and accessories
Nitakumari (Nita), was born in Britain and inherited an East Indian lineage, and now is lives and creates in Los Angeles, CA.
Nita started doodling on her mother's white walls at the age of 3. Although, she didn't receive rave reviews at the time, it was very evident that she had natural artistic skills. Expressing herself through her creative side continues to be a daily need as she conceptualizes her designs, and continues to paint and draw.
Nita was designing clothes for herself at the age of 5, which her mother, who is a seamstress, sewed into beautiful garments. From her mother, Nita learned how to knit, sew, and embroider.
Nita received excellent marks as a student of Art And Design in England and in USA. She pursued college majors in Interior Architecture, Fashion Design, and Graphic Design.
Nita is her happiest when she is creating. She is the most relaxed, exhilarated, and joyous during these creative adventures. Nita states, "I am in another world when I am creating, I feel a deep sense of peace and joy! I find inspiration all around me. Many times an idea is born during my meditations or just observing the world".
Nita's unique style is a blend of British panache, American zing, and East Indian flair for rich colors, and bold style. Her label's mission is to bring individualism, and promote personal expression with its luxurious pieces of accessories that influence women's wardrobes.
The choice to own one of accessories is to know that you are investing in a piece of artwork. Handcrafted from the finest most luxurious materials, and classy designs that are destined to acquire many admirations.
Infused with healing energy to rock your day and wardrobe!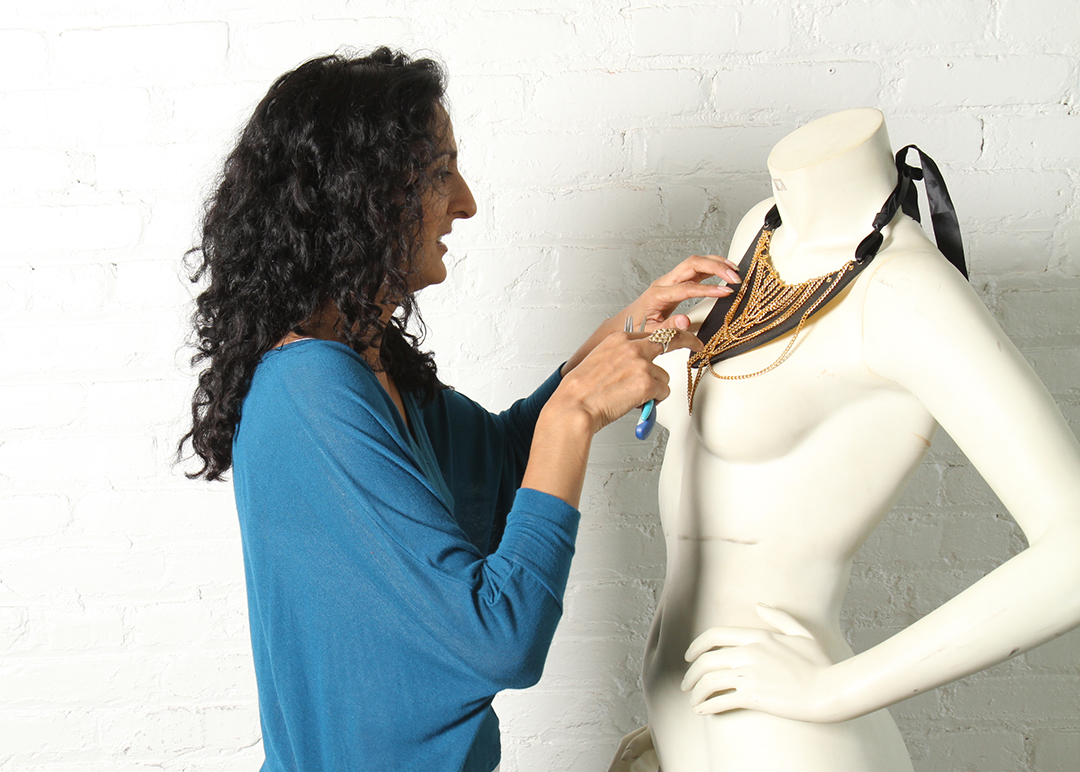 Creating Work, Working on Creating!